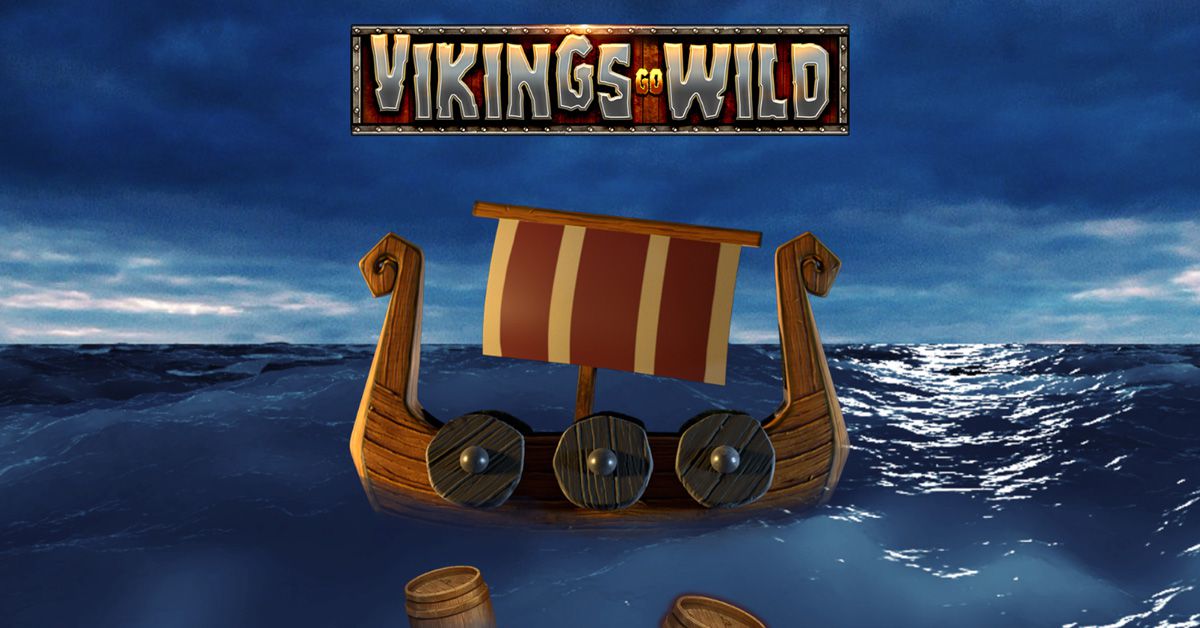 Vikings Go Wild
You know Vikings are intense and brutal. But do you know what it feels to live like a Viking? If you don't, then Vikings go Wild gives you this chance. Viking Go Wild is a slot that focuses on ancient monster-fighting Vikings. It is a game by Yggdrasil Gaming and is a 25 payline and 5 reel slot. This slot features a Free Spin characteristic, which gives every player access to 24 free spins. Vikings Go Wild has a theme that is strongly Viking. In this theme, Vikings battle a monster at sea.
Release Date
Provider
Type
RTP
Max. win
Volatility
August 2015
Yggdrasil
Video slot
96.3%
2000x
High
Sticky wild
Innovative Theme
Mobile friendly
Unexciting symbol visuals
No Jackpot
Bet level
Reels
Lines
Bonus
Free spins
Jackpot
0.25 - 100 €
5
25
Yes
Yes
No
Discover the best casinos to play Vikings Go Wild
Experience the Vikings
This slot game has great graphics and a style that is more like cartoons. In addition to its style and graphics, it has a soundtrack that makes it feel like you are living in the age Vikings constantly battled at sea. Apart from the traditional way of playing this game, you can play it on tablets and mobile devices.
Vikings Go Wild comes with nine regular symbols. These include Vikings and four coins. You can successfully make a good winning combination by lining at least three of these symbols in sequence on payline. While playing this slot, there are two things you must always have in mind; there will be lots of money wins, and people will get hurt. This is the Viking way if you have the stomach for it.
Vikings Go Wild slot came into existence in 2015 and is associated with a great deal of entertainment and action. This game is very closely related to Vikings Go to Hell and Vikings Go Berzerk. Just like these games, it is associated with a major adrenaline ride.
Starting Your Journey as a Viking
While playing this game, you will need to keep steady as you move to the next island on your ship. This journey is not free from confrontations as you will have to deal with 25 paylines and five reels.  These reels contain riches that come from conquered cities. They also house the Vikings that took them and have a major role in helping you become victorious. As soon as you get ready to fight, all you need to do is click on the spin button.
Once you do this, the longboat gets into overdrive. After a while, the symbols stop moving and come to an end. This is the point where you take stock of your journey so far.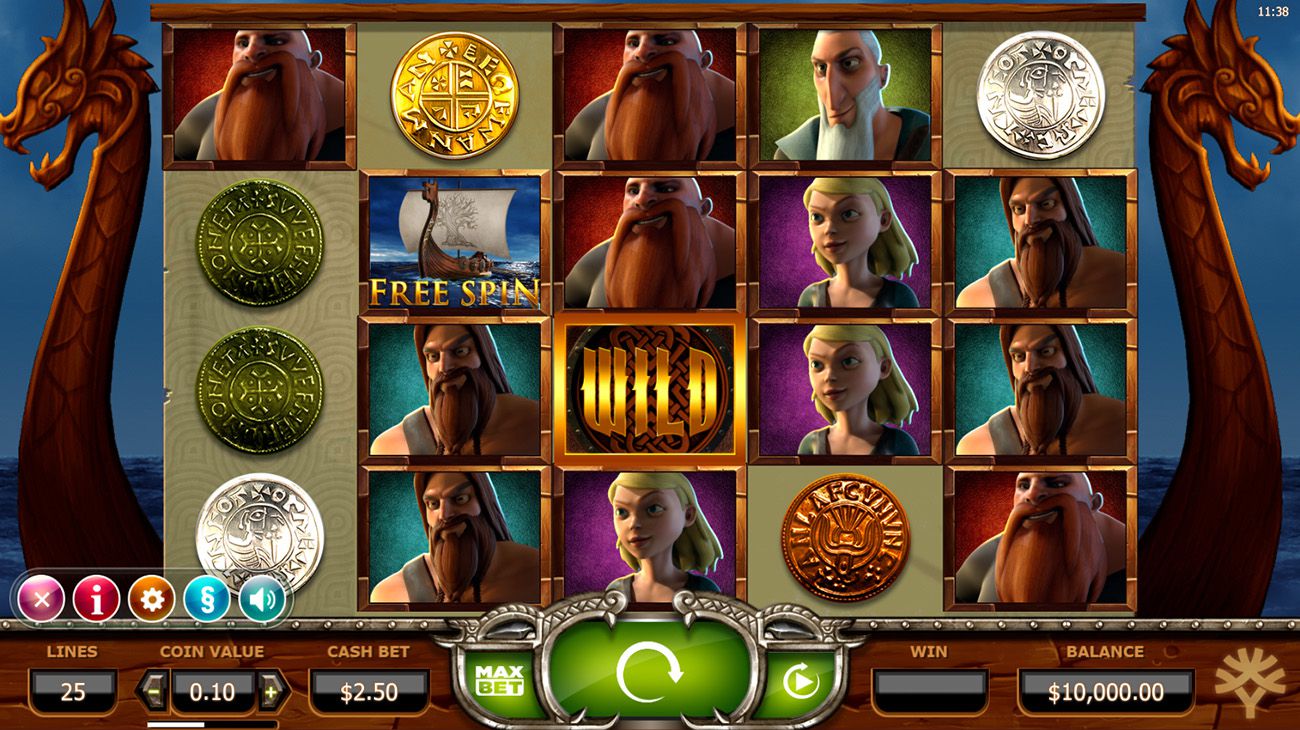 This game is thrilling and is also associated with a great deal of danger. Before going ahead to play a paid version, you might want to find your way around by merely playing for free. It would be best if you learned to swim by playing the free version of this game. This is important as you never can tell when the crew will decide to kick you off the boat. If this happens, you should have a plan B.
The demo slot of this game has complete functionality. You, however, will not need to pay for any cost. By playing the demo version, you will learn a couple of skills before going ahead to play for real money.
How Much Spoils Do You Get as a Viking?
While playing this game, you will no doubt, have a fun-filled day. You, however, will be unable to predict what the next action will be. The Vikings might be cruising in peace for a minute, and the next minute, they are in a free for all fight with everyone swinging their battle weapons. You can't tell the mood the Vikings will be in. Due to this, this slot was developed with a medium variance proposition.
While on this game, you will hit a frequency of 26% and an RTP of 96%. Going by this, you are supposed to experience a series of wins by playing this game. This, however, is not always the case. Vikings often behave however they want to.
Going by this, your chances of going through a couple of sessions without a winning combination is high. Nonetheless, if you can cope with playing a couple of sessions without a win, it is only a matter of time before you start getting the much-needed wins.
Generous Jackpots
You can get the reels to burn fervently by matching at least three symbols. But there are some things you will need to do before you successfully get on this slot. One of them is you must make payments. Yes, Vikings sometimes have to pay tolls.
When the stakes are lowest, with a coin value of 0.01, €0.05 will be taken out of your bankroll. Once you make this payment, you can go ahead to spin the wheels. If you are comfortable with spending a lot more, you can increase your coin size to four. Going by this, each spin will cost €100
As soon as you get the reels moving, and there is a winning combo on the 25 paylined, your coin value and a multiplier, will determine your prize.
More Free Spoils of War – Free Spins
Vikings sure love free stuff, or at least things they fight for, and that is why you get free spins in this slot game. To do this, you need to activate the Vikings Go Wild free play mode. When you do this, you will unlock some sticky wilds and a couple of gratis turns. An example of this is you will get eighty shots at the prize by rolling in three "free spin" symbols.
Viking Go Wild slot free spins are impressive. However, even more impressive is the treasure chest that stores extra riches. What a punter obtains from the treasure chest is basically dependent on how the gods feel. Sometimes, contained in a treasure chest in a base game are 8 spins. Other times, they are 12 spins and about 1,000 coins.
Vikings Go Wild Conclusion
Vikings go wild might not be available in every single casino. Nonetheless, if you are playing in a top slot site, a top online casino, or bingo parlour, you will always be able to participate. This game is one that is dependent on random luck. Going by this, it is impossible to develop a strategy that will help you have a massive increase in wins.
When playing this slot game, the ideal strategy is to choose a leisure budget that you are comfortable with each time you play.